IN STOCK LUXURY VINYL TILE
Flooring America Super Store carries the biggest selection of in stock vinyl flooring in Rapid City! Choose from waterproof LVP, pet resistant LVT, stone looks, wood looks, and more. Do it yourself or have us professionally install it for you. Either way you'll save big, have beautiful choices, and get your flooring project finished in a flash!
Benefits to Buying In-Stock Flooring:
Thousands of square feet available to take home today!

Coordinating trims to match your floor!

No additional freight charge!

Installation advice from our flooring specialists!

Over 75 different products to choose from!
Prices and quantities are subject to change, please call (605) 342-8304 for current quantities available.

COREtec Pro Plus XL
Madrid Oak
$4.99 SQ FT
SOLD IN FULL CARTONS
ADDITIONAL CHARGE FOR INSTALLATION
MATERIALS MUST BE PICKED UP WITHIN 48 HRS
PRICE APPLICABLE FOR IN-STOCK MATERIALS ONLY
NOT APPLICABLE FOR SPECIAL ORDER MATERIALS

COREtec Pro Plus XL
Cairo
$5.29 SQ FT
SOLD IN FULL CARTONS
ADDITIONAL CHARGE FOR INSTALLATION
MATERIALS MUST BE PICKED UP WITHIN 48 HRS
PRICE APPLICABLE FOR IN-STOCK MATERIALS ONLY
NOT APPLICABLE FOR SPECIAL ORDER MATERIALS
---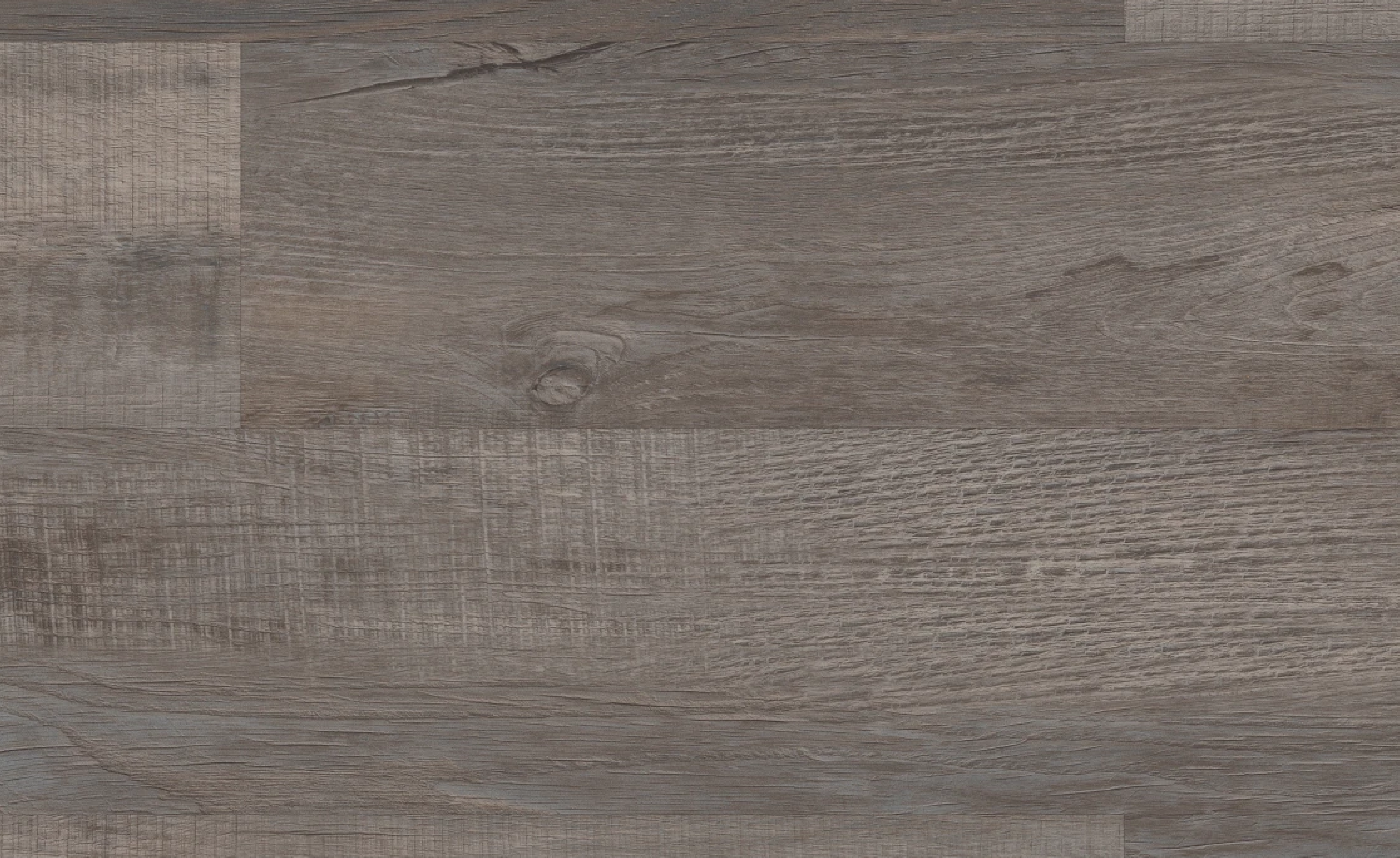 COREtec Pro Plus
Galveston Oak
$3.39 SQ FT
SOLD IN FULL CARTONS
ADDITIONAL CHARGE FOR INSTALLATION
MATERIALS MUST BE PICKED UP WITHIN 48 HRS
PRICE APPLICABLE FOR IN-STOCK MATERIALS ONLY
NOT APPLICABLE FOR SPECIAL ORDER MATERIALS
---

Impact Plus
Modeled Oak
$2.49 SQ FT
SOLD IN FULL CARTONS
ADDITIONAL CHARGE FOR INSTALLATION
MATERIALS MUST BE PICKED UP WITHIN 48 HRS
PRICE APPLICABLE FOR IN-STOCK MATERIALS ONLY
NOT APPLICABLE FOR SPECIAL ORDER MATERIALS

Impact Plus
Weathered Barnboard
$2.49 SQ FT
SOLD IN FULL CARTONS
ADDITIONAL CHARGE FOR INSTALLATION
MATERIALS MUST BE PICKED UP WITHIN 48 HRS
PRICE APPLICABLE FOR IN-STOCK MATERIALS ONLY
NOT APPLICABLE FOR SPECIAL ORDER MATERIALS
---

Anvil Plus
Mineral Maple
$2.49 SQ FT
SOLD IN FULL CARTONS
ADDITIONAL CHARGE FOR INSTALLATION
MATERIALS MUST BE PICKED UP WITHIN 48 HRS
PRICE APPLICABLE FOR IN-STOCK MATERIALS ONLY
NOT APPLICABLE FOR SPECIAL ORDER MATERIALS

Anvil Plus
Beach Oak
$2.49 SQ FT
SOLD IN FULL CARTONS
ADDITIONAL CHARGE FOR INSTALLATION
MATERIALS MUST BE PICKED UP WITHIN 48 HRS
PRICE APPLICABLE FOR IN-STOCK MATERIALS ONLY
NOT APPLICABLE FOR SPECIAL ORDER MATERIALS
---

K-Trade
Charelston
$3.69 SQ FT
SOLD IN FULL CARTONS
ADDITIONAL CHARGE FOR INSTALLATION
MATERIALS MUST BE PICKED UP WITHIN 48 HRS
PRICE APPLICABLE FOR IN-STOCK MATERIALS ONLY
NOT APPLICABLE FOR SPECIAL ORDER MATERIALS

K-Trade
Sicilia
$3.69 SQ FT
SOLD IN FULL CARTONS
ADDITIONAL CHARGE FOR INSTALLATION
MATERIALS MUST BE PICKED UP WITHIN 48 HRS
PRICE APPLICABLE FOR IN-STOCK MATERIALS ONLY
NOT APPLICABLE FOR SPECIAL ORDER MATERIALS
---

K-Trade
Torcello
$3.69 SQ FT
SOLD IN FULL CARTONS
ADDITIONAL CHARGE FOR INSTALLATION
MATERIALS MUST BE PICKED UP WITHIN 48 HRS
PRICE APPLICABLE FOR IN-STOCK MATERIALS ONLY
NOT APPLICABLE FOR SPECIAL ORDER MATERIALS

Pro Plus
Duxbury Oak
$3.39 SQ FT
SOLD IN FULL CARTONS
ADDITIONAL CHARGE FOR INSTALLATION
MATERIALS MUST BE PICKED UP WITHIN 48 HRS
PRICE APPLICABLE FOR IN-STOCK MATERIALS ONLY
NOT APPLICABLE FOR SPECIAL ORDER MATERIALS
---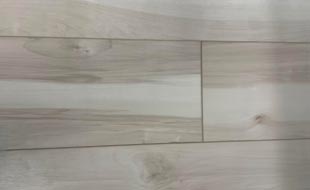 Meander River
Woodland Walk
$3.99 SQ FT
SOLD IN FULL CARTONS
ADDITIONAL CHARGE FOR INSTALLATION
MATERIALS MUST BE PICKED UP WITHIN 48 HRS
PRICE APPLICABLE FOR IN-STOCK MATERIALS ONLY
NOT APPLICABLE FOR SPECIAL ORDER MATERIALS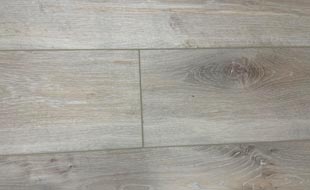 Meander River
Cupcake
$3.99 SQ FT
SOLD IN FULL CARTONS
ADDITIONAL CHARGE FOR INSTALLATION
MATERIALS MUST BE PICKED UP WITHIN 48 HRS
PRICE APPLICABLE FOR IN-STOCK MATERIALS ONLY
NOT APPLICABLE FOR SPECIAL ORDER MATERIALS
---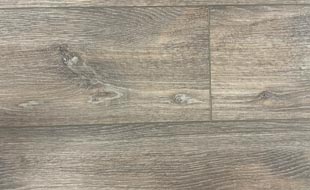 Meander River
Switch Back
$3.99 SQ FT
SOLD IN FULL CARTONS
ADDITIONAL CHARGE FOR INSTALLATION
MATERIALS MUST BE PICKED UP WITHIN 48 HRS
PRICE APPLICABLE FOR IN-STOCK MATERIALS ONLY
NOT APPLICABLE FOR SPECIAL ORDER MATERIALS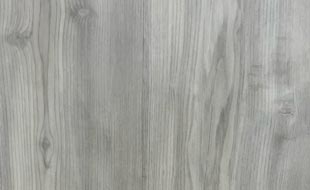 Floorte Anvil Plus 20
Clean Pine
$2.99 SQ FT
SOLD IN FULL CARTONS
ADDITIONAL CHARGE FOR INSTALLATION
MATERIALS MUST BE PICKED UP WITHIN 48 HRS
PRICE APPLICABLE FOR IN-STOCK MATERIALS ONLY
NOT APPLICABLE FOR SPECIAL ORDER MATERIALS
---

Lifeseal
Sand and Sun
$4.49 SQ FT
SOLD IN FULL CARTONS
ADDITIONAL CHARGE FOR INSTALLATION
MATERIALS MUST BE PICKED UP WITHIN 48 HRS
PRICE APPLICABLE FOR IN-STOCK MATERIALS ONLY
NOT APPLICABLE FOR SPECIAL ORDER MATERIALS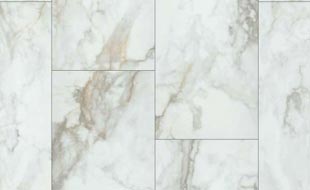 Urban Organics
Calacatta
$4.99 SQ FT
SOLD IN FULL CARTONS
ADDITIONAL CHARGE FOR INSTALLATION
MATERIALS MUST BE PICKED UP WITHIN 48 HRS
PRICE APPLICABLE FOR IN-STOCK MATERIALS ONLY
NOT APPLICABLE FOR SPECIAL ORDER MATERIALST
---

Urban Organics
Ibizia
$4.99 SQ FT
SOLD IN FULL CARTONS
ADDITIONAL CHARGE FOR INSTALLATION
MATERIALS MUST BE PICKED UP WITHIN 48 HRS
PRICE APPLICABLE FOR IN-STOCK MATERIALS ONLY
NOT APPLICABLE FOR SPECIAL ORDER MATERIALS

Urban Organics
Gypsum
$4.99 SQ FT
SOLD IN FULL CARTONS
ADDITIONAL CHARGE FOR INSTALLATION
MATERIALS MUST BE PICKED UP WITHIN 48 HRS
PRICE APPLICABLE FOR IN-STOCK MATERIALS ONLY
NOT APPLICABLE FOR SPECIAL ORDER MATERIALS
---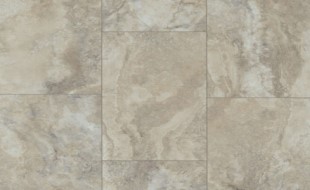 Paragon Tile Plus
Pebble
$4.99 SQ FT
SOLD IN FULL CARTONS
ADDITIONAL CHARGE FOR INSTALLATION
MATERIALS MUST BE PICKED UP WITHIN 48 HRS
PRICE APPLICABLE FOR IN-STOCK MATERIALS ONLY
NOT APPLICABLE FOR SPECIAL ORDER MATERIALS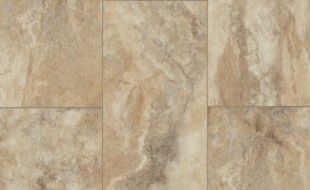 Paragon Tile Plus
Clay
$4.99 SQ FT
SOLD IN FULL CARTONS
ADDITIONAL CHARGE FOR INSTALLATION
MATERIALS MUST BE PICKED UP WITHIN 48 HRS
PRICE APPLICABLE FOR IN-STOCK MATERIALS ONLY
NOT APPLICABLE FOR SPECIAL ORDER MATERIALS
---

Wanderer's Loop
Ice Fog
$4.69 SQ FT
SOLD IN FULL CARTONS
ADDITIONAL CHARGE FOR INSTALLATION
MATERIALS MUST BE PICKED UP WITHIN 48 HRS
PRICE APPLICABLE FOR IN-STOCK MATERIALS ONLY
NOT APPLICABLE FOR SPECIAL ORDER MATERIALS

Wanderer's Loop
Gothic Arch
$4.69 SQ FT
SOLD IN FULL CARTONS
ADDITIONAL CHARGE FOR INSTALLATION
MATERIALS MUST BE PICKED UP WITHIN 48 HRS
PRICE APPLICABLE FOR IN-STOCK MATERIALS ONLY
NOT APPLICABLE FOR SPECIAL ORDER MATERIALS
---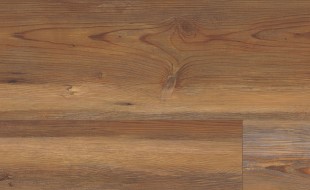 COREtec Plus XL Enhanced
Appalachian Pine
$5.99 SQ FT
SOLD IN FULL CARTONS
ADDITIONAL CHARGE FOR INSTALLATION
MATERIALS MUST BE PICKED UP WITHIN 48 HRS
PRICE APPLICABLE FOR IN-STOCK MATERIALS ONLY
NOT APPLICABLE FOR SPECIAL ORDER MATERIALS

COREtec Plus Grande
Lotte Oak
$6.99 SQ FT
SOLD IN FULL CARTONS
ADDITIONAL CHARGE FOR INSTALLATION
MATERIALS MUST BE PICKED UP WITHIN 48 HRS
PRICE APPLICABLE FOR IN-STOCK MATERIALS ONLY
NOT APPLICABLE FOR SPECIAL ORDER MATERIALS
---

COREtec Plus Grande
Petronas Oak
$6.99 SQ FT
SOLD IN FULL CARTONS
ADDITIONAL CHARGE FOR INSTALLATION
MATERIALS MUST BE PICKED UP WITHIN 48 HRS
PRICE APPLICABLE FOR IN-STOCK MATERIALS ONLY
NOT APPLICABLE FOR SPECIAL ORDER MATERIALS

Galvanite
Harrowgate Chateau
$5.99 SQ FT
SOLD IN FULL CARTONS
ADDITIONAL CHARGE FOR INSTALLATION
MATERIALS MUST BE PICKED UP WITHIN 48 HRS
PRICE APPLICABLE FOR IN-STOCK MATERIALS ONLY
NOT APPLICABLE FOR SPECIAL ORDER MATERIALS
---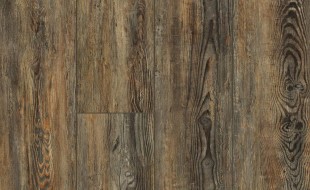 Galvanite
Brookport Yukon
$5.99 SQ FT
SOLD IN FULL CARTONS
ADDITIONAL CHARGE FOR INSTALLATION
MATERIALS MUST BE PICKED UP WITHIN 48 HRS
PRICE APPLICABLE FOR IN-STOCK MATERIALS ONLY
NOT APPLICABLE FOR SPECIAL ORDER MATERIALS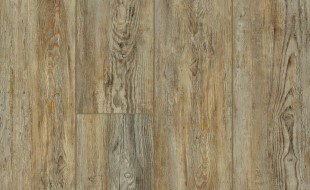 Galvanite
Brookport Moccasin
$5.99 SQ FT
SOLD IN FULL CARTONS
ADDITIONAL CHARGE FOR INSTALLATION
MATERIALS MUST BE PICKED UP WITHIN 48 HRS
PRICE APPLICABLE FOR IN-STOCK MATERIALS ONLY
NOT APPLICABLE FOR SPECIAL ORDER MATERIALS
---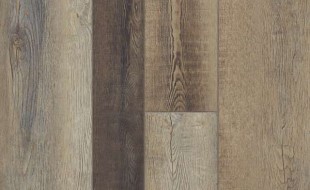 Paragon Plus Mix
Brush Oak
$4.49 SQ FT
SOLD IN FULL CARTONS
ADDITIONAL CHARGE FOR INSTALLATION
MATERIALS MUST BE PICKED UP WITHIN 48 HRS
PRICE APPLICABLE FOR IN-STOCK MATERIALS ONLY
NOT APPLICABLE FOR SPECIAL ORDER MATERIALS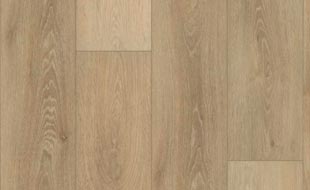 Galvanite
Paramount Plank Bluff
$5.99 SQ FT
SOLD IN FULL CARTONS
ADDITIONAL CHARGE FOR INSTALLATION
MATERIALS MUST BE PICKED UP WITHIN 48 HRS
PRICE APPLICABLE FOR IN-STOCK MATERIALS ONLY
NOT APPLICABLE FOR SPECIAL ORDER MATERIALS
---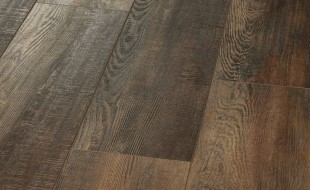 Pantheon HD Plus
Orso
$4.69 SQ FT
SOLD IN FULL CARTONS
ADDITIONAL CHARGE FOR INSTALLATION
MATERIALS MUST BE PICKED UP WITHIN 48 HRS
PRICE APPLICABLE FOR IN-STOCK MATERIALS ONLY
NOT APPLICABLE FOR SPECIAL ORDER MATERIALS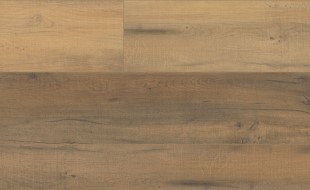 COREtec Plus Premium
Virtue Oak
$6.59 SQ FT
SOLD IN FULL CARTONS
ADDITIONAL CHARGE FOR INSTALLATION
MATERIALS MUST BE PICKED UP WITHIN 48 HRS
PRICE APPLICABLE FOR IN-STOCK MATERIALS ONLY
NOT APPLICABLE FOR SPECIAL ORDER MATERIALS
---

COREtec Pro Plus XL
Suva Oak
$4.99 SQ FT
SOLD IN FULL CARTONS
ADDITIONAL CHARGE FOR INSTALLATION
MATERIALS MUST BE PICKED UP WITHIN 48 HRS
PRICE APPLICABLE FOR IN-STOCK MATERIALS ONLY
NOT APPLICABLE FOR SPECIAL ORDER MATERIALS
Wintertide
Sand Tile
$4.39 SQ FT
SOLD IN FULL CARTONS
ADDITIONAL CHARGE FOR INSTALLATION
MATERIALS MUST BE PICKED UP WITHIN 48 HRS
PRICE APPLICABLE FOR IN-STOCK MATERIALS ONLY
NOT APPLICABLE FOR SPECIAL ORDER MATERIALS
---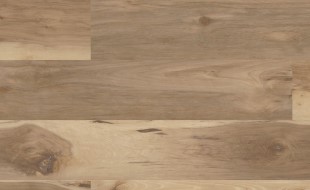 COREtec Pro Plus XL
Havanna Hickory
$3.99 SQ FT
SOLD IN FULL CARTONS
ADDITIONAL CHARGE FOR INSTALLATION
MATERIALS MUST BE PICKED UP WITHIN 48 HRS
PRICE APPLICABLE FOR IN-STOCK MATERIALS ONLY
NOT APPLICABLE FOR SPECIAL ORDER MATERIALS

Olde Tavern
Vesper
$5.89 SQ FT
SOLD IN FULL CARTONS
ADDITIONAL CHARGE FOR INSTALLATION
MATERIALS MUST BE PICKED UP WITHIN 48 HRS
PRICE APPLICABLE FOR IN-STOCK MATERIALS ONLY
NOT APPLICABLE FOR SPECIAL ORDER MATERIALS
---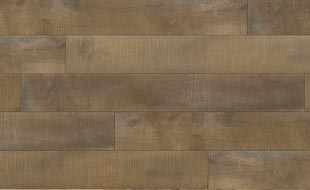 Olde Tavern
Bramble
$5.89 SQ FT
SOLD IN FULL CARTONS
ADDITIONAL CHARGE FOR INSTALLATION
MATERIALS MUST BE PICKED UP WITHIN 48 HRS
PRICE APPLICABLE FOR IN-STOCK MATERIALS ONLY
NOT APPLICABLE FOR SPECIAL ORDER MATERIALS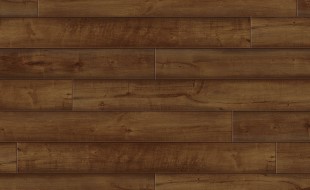 Public House
Whiskey Sour
$5.99 SQ FT
SOLD IN FULL CARTONS
ADDITIONAL CHARGE FOR INSTALLATION
MATERIALS MUST BE PICKED UP WITHIN 48 HRS
PRICE APPLICABLE FOR IN-STOCK MATERIALS ONLY
NOT APPLICABLE FOR SPECIAL ORDER MATERIALS
---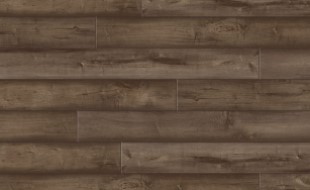 Public House
Sidecar
$5.99 SQ FT
SOLD IN FULL CARTONS
ADDITIONAL CHARGE FOR INSTALLATION
MATERIALS MUST BE PICKED UP WITHIN 48 HRS
PRICE APPLICABLE FOR IN-STOCK MATERIALS ONLY
NOT APPLICABLE FOR SPECIAL ORDER MATERIALS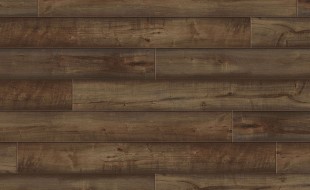 Public House
Highball
$5.99 SQ FT
SOLD IN FULL CARTONS
ADDITIONAL CHARGE FOR INSTALLATION
MATERIALS MUST BE PICKED UP WITHIN 48 HRS
PRICE APPLICABLE FOR IN-STOCK MATERIALS ONLY
NOT APPLICABLE FOR SPECIAL ORDER MATERIALS
---

Farmhouse Manor
Cairnwood
$5.19 SQ FT
SOLD IN FULL CARTONS
ADDITIONAL CHARGE FOR INSTALLATION
MATERIALS MUST BE PICKED UP WITHIN 48 HRS
PRICE APPLICABLE FOR IN-STOCK MATERIALS ONLY
NOT APPLICABLE FOR SPECIAL ORDER MATERIALS

Legendary
Vintage Barnwood
$4.39 SQ FT
SOLD IN FULL CARTONS
ADDITIONAL CHARGE FOR INSTALLATION
MATERIALS MUST BE PICKED UP WITHIN 48 HRS
PRICE APPLICABLE FOR IN-STOCK MATERIALS ONLY
NOT APPLICABLE FOR SPECIAL ORDER MATERIALS
---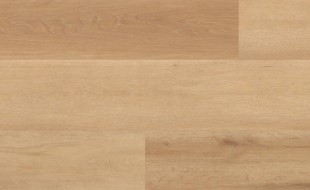 Korlok Select
Warm Ash
$5.19 SQ FT
SOLD IN FULL CARTONS
ADDITIONAL CHARGE FOR INSTALLATION
MATERIALS MUST BE PICKED UP WITHIN 48 HRS
PRICE APPLICABLE FOR IN-STOCK MATERIALS ONLY
NOT APPLICABLE FOR SPECIAL ORDER MATERIALS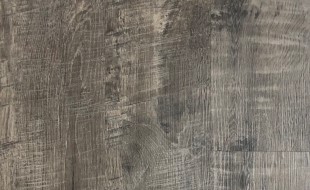 Korlok Select
Reclaimed French Oak
$5.19 SQ FT
SOLD IN FULL CARTONS
ADDITIONAL CHARGE FOR INSTALLATION
MATERIALS MUST BE PICKED UP WITHIN 48 HRS
PRICE APPLICABLE FOR IN-STOCK MATERIALS ONLY
NOT APPLICABLE FOR SPECIAL ORDER MATERIALS
---

Korlok Select
Salvaged Barnwood
$5.29 SQ FT
SOLD IN FULL CARTONS
ADDITIONAL CHARGE FOR INSTALLATION
MATERIALS MUST BE PICKED UP WITHIN 48 HRS
PRICE APPLICABLE FOR IN-STOCK MATERIALS ONLY
NOT APPLICABLE FOR SPECIAL ORDER MATERIALS

Korlok Select
Canadian Urban Oak
$5.19 SQ FT
SOLD IN FULL CARTONS
ADDITIONAL CHARGE FOR INSTALLATION
MATERIALS MUST BE PICKED UP WITHIN 48 HRS
PRICE APPLICABLE FOR IN-STOCK MATERIALS ONLY
NOT APPLICABLE FOR SPECIAL ORDER MATERIALS
---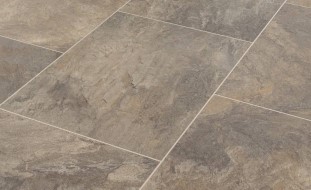 Korlok Select Tile
Antique Copper
$5.99 SQ FT
SOLD IN FULL CARTONS
ADDITIONAL CHARGE FOR INSTALLATION
MATERIALS MUST BE PICKED UP WITHIN 48 HRS
PRICE APPLICABLE FOR IN-STOCK MATERIALS ONLY
NOT APPLICABLE FOR SPECIAL ORDER MATERIALS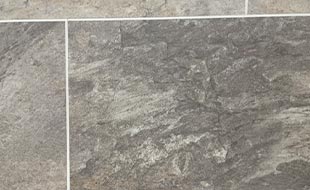 Korlok Select Tile
Mountain Slate
$5.99 SQ FT
SOLD IN FULL CARTONS
ADDITIONAL CHARGE FOR INSTALLATION
MATERIALS MUST BE PICKED UP WITHIN 48 HRS
PRICE APPLICABLE FOR IN-STOCK MATERIALS ONLY
NOT APPLICABLE FOR SPECIAL ORDER MATERIALS
---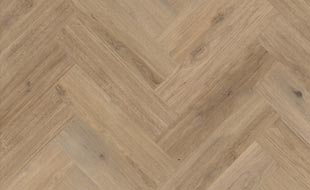 Korlok Select Herringbone
Canadian Urban Oak
$5.69 SQ FT
SOLD IN FULL CARTONS
ADDITIONAL CHARGE FOR INSTALLATION
MATERIALS MUST BE PICKED UP WITHIN 48 HRS
PRICE APPLICABLE FOR IN-STOCK MATERIALS ONLY
NOT APPLICABLE FOR SPECIAL ORDER MATERIALS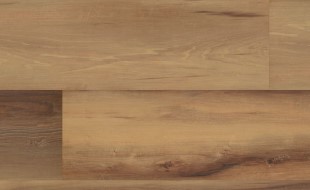 Pro Plus
Belmont Hickory 20mil
$3.39 SQ FT
SOLD IN FULL CARTONS
ADDITIONAL CHARGE FOR INSTALLATION
MATERIALS MUST BE PICKED UP WITHIN 48 HRS
PRICE APPLICABLE FOR IN-STOCK MATERIALS ONLY
NOT APPLICABLE FOR SPECIAL ORDER MATERIALS
---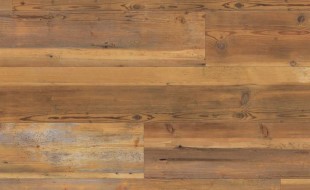 Van Gogh Rigid Core
Vintage Pine
$4.99 SQ FT
SOLD IN FULL CARTONS
ADDITIONAL CHARGE FOR INSTALLATION
MATERIALS MUST BE PICKED UP WITHIN 48 HRS
PRICE APPLICABLE FOR IN-STOCK MATERIALS ONLY
NOT APPLICABLE FOR SPECIAL ORDER MATERIALS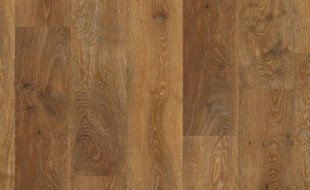 Knight Tile Rigid Core
Classic Limed Oak
$4.49 SQ FT
SOLD IN FULL CARTONS
ADDITIONAL CHARGE FOR INSTALLATION
MATERIALS MUST BE PICKED UP WITHIN 48 HRS
PRICE APPLICABLE FOR IN-STOCK MATERIALS ONLY
NOT APPLICABLE FOR SPECIAL ORDER MATERIALS
---