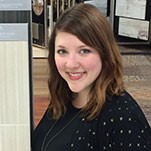 Kristin - Showroom Manager/Flooring & Interior Design Specialist
Kristin started working for Flooring America in 2014. She loves to help clients create spaces that reflect their lifestyle and personality. Kristin focuses on finding the best value, while creating beautiful, and functional environments. She enjoys quality time with her husband and son, fly fishing, hiking, traveling, and listening to live music.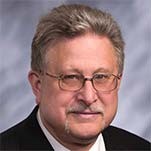 Kerry - Flooring Specialist
Kerry hails from eastern South Dakota but has been a citizen of the Rapid City community since 1990. He also has the recognition of selling for the Pettigrew family nearly 40 years ago at the former downtown Linoleum and Carpet Center. Kerry enjoys fishing and hunting along with spoiling his nine grandchildren in his spare time. He and his wife Wendy, also enjoy traveling whenever the opportunity arises. Kerry is a former Rapid City and Minneapolis Jaycee and a former professional clown.
Emma - Flooring & Design Specialist (Photo Coming Soon)
Emma began working at Flooring America in 2020 after moving to Rapid City all the way from sunny Los Angeles, California. With nearly a decade of sales experience, Emma brings her passion for design and customer service to the showroom each and every day. Her goal is to make your flooring visions a reality while offering the best shopping experience possible. In her free time, Emma can be found reading a captivating new novel, trying exotic foods, or watching true crime documentaries and science fiction films.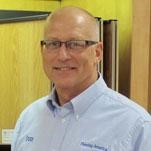 Bruce - Flooring Specialist
In 2011, Bruce had the opportunity to make a career change and to join the Flooring America Rapid City team as a Flooring Specialist. It has been a great fit for Bruce and enabled him to combine his interest in home improvement and remodeling with over 25 years of sales experience. Bruce enjoys hearing about his customers' specific needs and wants, and loves helping them turn their ideas into realities. Bruce's interests include remodeling his home, landscaping his yard, training for and running long distance events, cross country skiing, hiking, camping, and mountain biking.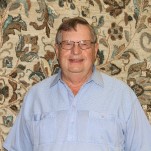 Cliff - Flooring Specialist/Outside Sales Representative
As the Outside Sales Manager for Flooring America Rapid City, Cliff's time is spent traveling the Black Hills and surrounding communities and discussing flooring with people in their homes and businesses. Over the past five years, he has become acquainted with many great people in all walks of life. Cliff has found that simply being honest and treating people with respect, while helping them to find the best products and services that will meet their specific flooring needs is a winning combination. Cliff enjoys life to the fullest. He has been blessed with a wonderful family, friends, job, and faith. Occasionally he even gets to go fishing!
Paul - Warehouse Manager (Photo Coming Soon)
Paul is a longtime resident of Rapid City. He served in the Air Force for 26 years and with South Dakota Wildland Fire for over 13 years before coming to work at Flooring America. In 2018, he graduated from Black Hills State University with a BS in Business Administration, Economics and Finance. He has been married to Cheryl for almost 18 years and they both serve in their church: Paul as song leader and Cheryl as treasurer. Paul likes cooking, working on house projects and puzzles.
Isaac – Warehouse (Photo Coming Soon)
Isaac is a high schooler and has lived in Rapid City almost his whole life. He enjoys many outdoor activities such as hiking, fishing, camping, mountain biking, and skiing. He has also been playing the piano excessively since before he could talk. Prior to starting work at Flooring America in the summer of 2020, he operated his own lawn care service. Isaac enjoys working at Flooring America and seizes every opportunity to learn something new.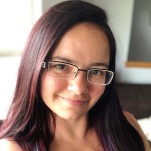 Liz - Office Assistant
Liz started at Flooring America in 2020. She received her degree in Business and Administration in 2009 and has over 6 years of office experience. Liz enjoys spending time with her husband and daughter outdoors. If she is not outside four-wheeling or hiking you can find her taking care of the chickens or in the garden. Liz also loves to exercise and has her certification for personal training.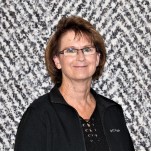 Mary - Office Assistant
Having lived and worked in the Rapid City area for the last 27 years, Mary comes to Flooring America with 8 years of experience in a furniture and flooring office setting. After joining the "family" in 2015, she is excited to embark on this new adventure. Spending her earlier days raising two sons, she has become very fond of all the activities available in the Black Hills. In her spare time, she enjoys spending time with family and friends, walking, watching/participating in various sports, supporting local shopping malls and teaching exercise classes.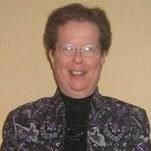 Linda - Office Manager
Working at Flooring America Rapid City for over 30 years has given Linda a unique perspective on the quality of Flooring America's products, service, and expertise. Linda very much enjoys her position as Office Manager, and her goal each day is two-fold: to make the flow of paperwork, and interactions with customers go as smoothly as possible; and second, to assist the Flooring Specialists in any way possible so that they can do what they do best: help customers find beautiful flooring! In her spare time, Linda enjoys the beauty of God's world, she loves to read, she is very active in her church, and she enjoys her life very much!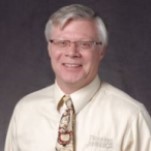 Rod
Rod's dad started Flooring America Rapid City in 1957. Since then, Rod has done everything from sweeping the warehouse floor to running the entire business, as he does in his current position. Rod believes that Flooring America Rapid City's staff must exceed customer expectations, as there are a lot of retailers where people can shop for flooring. Because of his vision, Flooring America Rapid City strives to be the best. In his not-so-spare time, Rod loves yard and garden work, and always finds time to follow his daughters as they travel and try to make the world a better place.